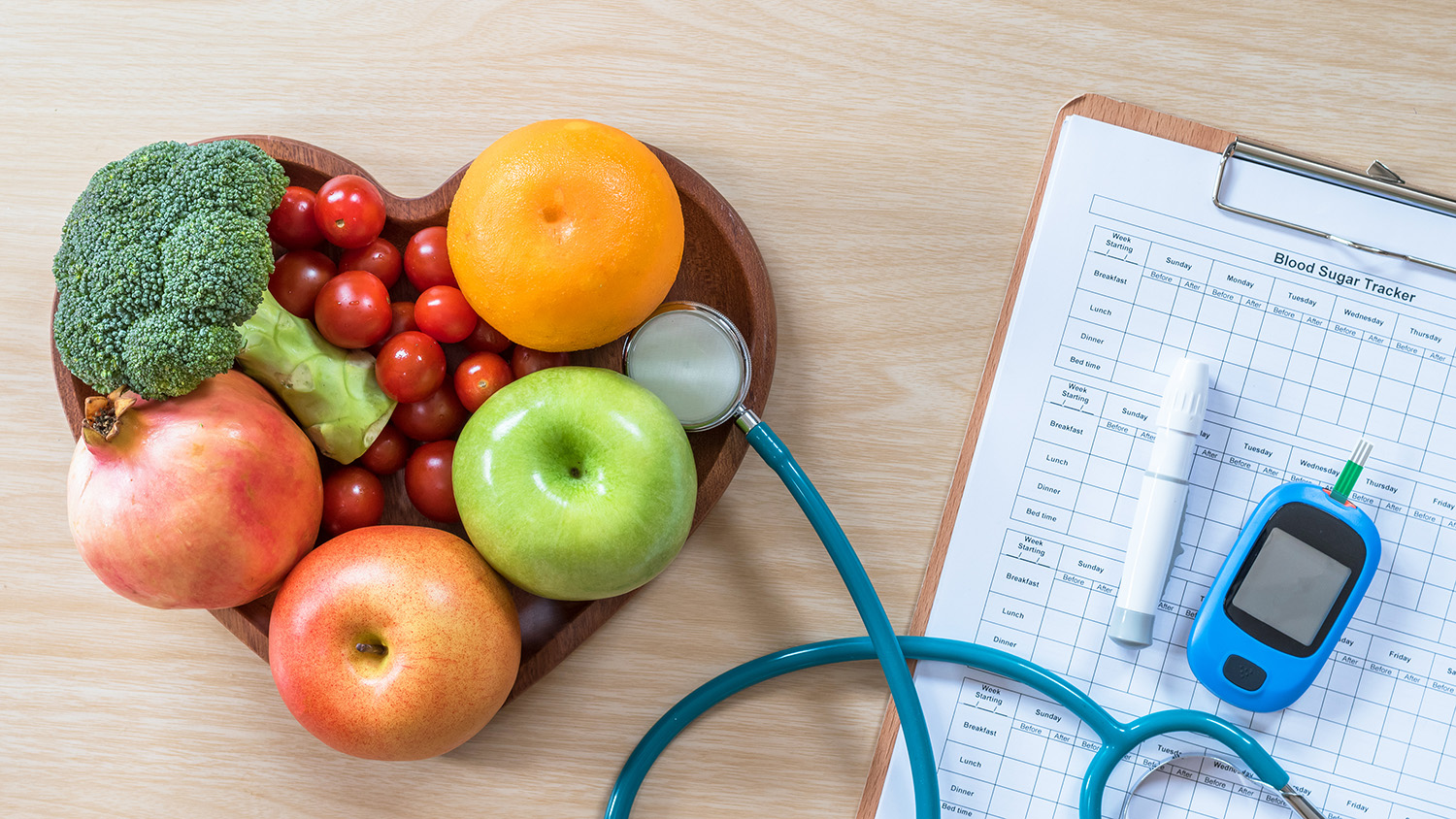 IMPORTANT ANNOUNCEMENT!
Our dietetics program has some exciting changes to the curriculum. In being transparent and supportive for our current and incoming students, we have provided guidance for all students in planning their academic coursework in our undergraduate dietetics program.

Starting Fall of 2022, our New Dietetics curriculum will be introduced but depending on students' planned year of graduation and prior coursework completed, some students may still be completing coursework in the Former Dietetics curriculum. The New Dietetics curriculum with a sample timeline of when students usually complete the coursework can be found here (PDF) while the Former Dietetics curriculum can be found here (PDF). Please carefully read the "Student Plan for New Dietetics Curriculum (PDF)" document to learn more about these new course changes.

Individual student problems with completing their remaining DPD coursework in our program will be resolved on a need to be basis. Additionally, the DPD Director and Undergraduate Program Director plan on holding informational sessions in the upcoming months to outline changes to the curriculum and answer student questions, so stay tuned!
Overview
Welcome to the Dietetics option in the Department of Nutritional Sciences at Rutgers School of Environmental & Biological Sciences. For ease of navigation, select our program highlights, steps to become an RDN, admissions criteria, curriculum, tuition and fees, and FAQs links.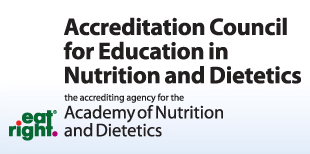 The Didactic Program in Dietetics (DPD) and Individualized Supervised Practice Pathway (ISPP) at Rutgers, The State University of New Jersey, located in the School of Environmental and Biological Sciences, Department of Nutritional Sciences on the New Brunswick Campus are accredited by the Accreditation Council for Education in Nutrition and Dietetics of the Academy of Nutrition and Dietetics, 120 South Riverside Plaza, Suite 2000, Chicago, IL 60606-6995, 312-899-0040, ext. 5400. Rutgers, The State University of New Jersey is accredited by the Middle States Association of Colleges and Schools.
Careers in Dietetics
https://www.eatrightpro.org/about-us/become-an-rdn-or-dtr/high-school-students/exploring-a-career-in-dietetics

Men in Dietetics
https://www.eatrightpro.org/about-us/become-an-rdn-or-dtr/high-school-students/men-in-dietetics
Course List for Dietetics Option

(94k PDF)
For further information on ACEND accreditation, contact:
Accreditation Council for Education in Nutrition and Dietetics
120 South Riverside Plaza
Suite 2190
Chicago, IL 60606-6995
800-877-1600, ext. 5400
acend@eatright.org
eatright.org/acend
For more information about our ISPP program, please visit our ISPP graduate website.
The Rutgers University DPD provides a background in social and behavioral sciences, humanities, physical sciences and specialized courses in nutrition, foodservice, and foods. Students who complete the program will gain the knowledge and skills necessary to communicate effectively with clients, peers and employees; to function as a professional; to develop leadership characteristics and to be cognizant of differences in the population groups with whom s/he works.
Effective January 1, 2024, the Commission on Dietetic Registration (CDR) will require a minimum of a master's degree to be eligible to take the credentialing exam to become a registered dietitian nutritionist (RDN). In addition, CDR requires that individuals complete coursework and supervised practice in program(s) accredited by the Accreditation Council for Education in Nutrition and Dietetics (ACEND). In most states, graduates also must obtain licensure or certification to practice. Graduates who successfully complete the ACEND-accredited DPD program at Rutgers are eligible to apply to an ACEND-accredited supervised practice program. Some of these ACEND-accredited supervised practice programs are combined with a Masters degree. Work and volunteer experience in the nutrition and dietetics field along with good grades are critical for acceptance in either of these types of supervised practice programs.
Here is more information about educational pathways to become a RDN.
Dietetics students are encouraged to see their academic advisor regularly, for assistance in course selection and to discuss academic progress toward their goals. In addition, the dietetics program regularly holds group sessions to inform all dietetics students about changes in ACEND requirements, important dates for submitting applications to internships, computer matching, the Graduate Record Exam (GRE), and any SEBS curriculum changes that may affect the student. Students are informed about these sessions via email and announcements in classes.
Special Opportunities at Rutgers University
Dietetics students have opportunities to participate in the SEBS "SPIN" program (Student to Professional Internship Network). This program combines work experience and classroom education through learning goals approved by a faculty advisor.
SEBS students who are in the top 15% of their class at the end of their junior year may participate in the George H. Cook Scholars Program which promotes individual student research and special projects.
There are a number of on-campus work experiences available to students, such as the RU Healthy Dining Team, Nutrition Advocates, EFNEP, and the New Brunswick Community Farmers Market.