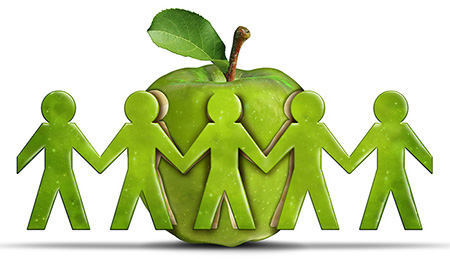 This option addresses the growing need for nutrition professionals to work with youth in structured organizations at the local, state, and national level such as WIC, Head Start, 4-H, cooperative extension, after school care, day care, environmental education, and programs for homeless children and families.
Learning Goals:
Upon completion of the Community Nutrition option, graduates will:
Have a foundational knowledge of digestion, absorption, and metabolism of food and nutrients.
Be able to apply nutrition principles in diverse community settings using their knowledge of cultural foods and food assistance programs.
Be able to describe economic and health disparities at the local, state, and national levels.
Course List for Community Nutrition Option

(38k PDF)